Not logged in
---
Some recommended items
Current best-sellers
About this site
Traditional and hand painted needlepoint canvases and kits at discount prices.
Over the years it has become clear that we are known for two things in particular.

First, we have probably the largest (and we would say best) collection of traditional (European, French and English) needlepoint canvases and kits.

Second, we have become one of the largest dealers in hand painted needlepoint canvases, particularly hand painted Christmas stocking canvases. Part of this has to do with our experience in choosing the threads for those projects we kit for you.

We might also add a third thing we have become known for, and that is a very large collection of needlepoint kits, ready to go from the manufacturer with everything needed to stitch the piece, all in one neat package.

So, this is the place to relax, take your time and find the perfect piece for your next stitching project. Enjoy! And let us know if you have any difficulty finding things. Call us if you have questions. Really. We don't mind!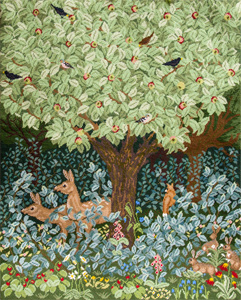 Needlepoint Kits
These items are sold as kits only and include all that is needed to stitch the piece. The price you see includes the canvas and threads. The most popular manufacturers are Beth Russell and the Anchor brand, famous for their traditional tapestries and tapestry yarns.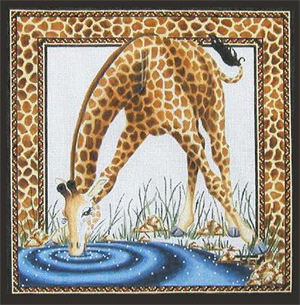 Canvas OR Kit Needlepoint
These pieces may be purchased canvas only OR as a complete kit. The price you see is the canvas-only price. Once you make your choice of threads from the drop-down menu, the price for the complete kit will be automatically displayed. The kit will contain the canvas, threads, needle and needle threader - everything needed to stitch the piece.